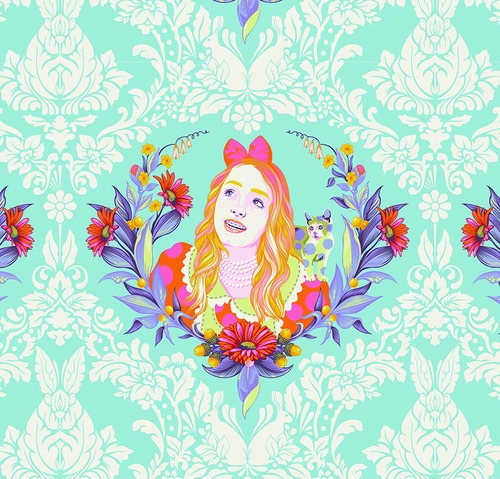 Tula Pink's Curiouser and Curiouser
Tula Pink creates a whimsical world with her fabrics and the Curiouser and Curiouser collection is no exception to this. You are instantly transported back to the book (or movie) when you look at these fabrics.

Join us in falling down the rabbit hole with Alice, the Queen of Hearts, the Mad Hatter, Cheshire Cat, and many more of your favorite characters with this beautiful collection from Tula Pink.