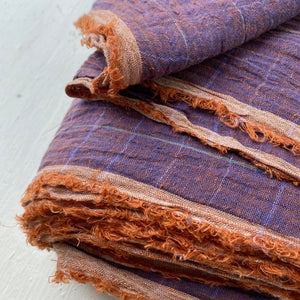 Fiddlehead Artisan Supply
Welcome!
Get Inspired in the Fiddlehead Classroom
Join us for in-person classes in our sunny, second floor classroom! Contact the shop to learn more about private and semi-private lessons, and open studio hours.
Click the button below to view our entire schedule of classes.
Introducing
Project Cuts
Small cuts of some of our favorite fabrics are here! Measuring 22" x 26", Project Cuts are available in Eider Velvet, Driftwood Linen, Liberty London Tana Lawn, and more. Make something special with them today!
Throw Pillow Tutorial
Using an invisible zipper and boxed corners, this pattern is a great way to use two complementary project cuts such as the Liberty Tana Lawn and Eider Velvet combinations pictured above.
Throw Pillow Tutorial
Invisible Zippers
Our Throw Pillow tutorial uses 22" invisible zippers to make an almost invisible closure along one of the sides. We have invisible zippers available in multiple sizes on the website.
Invisible Zippers
Citronille
Timeless Design
Featured here is the Deotille Smock in an Essex Linen Cotton yarn dye. Underneath it is the Violette Dress made in a lovely light spring lawn.
Checkout our full listing of Children's patterns with English translations from the French Company, Citronille.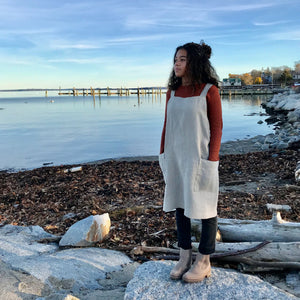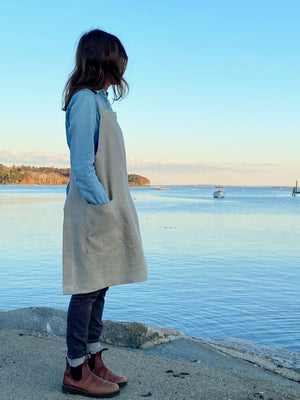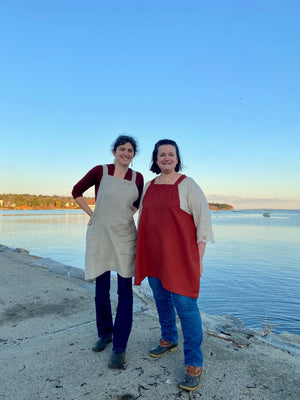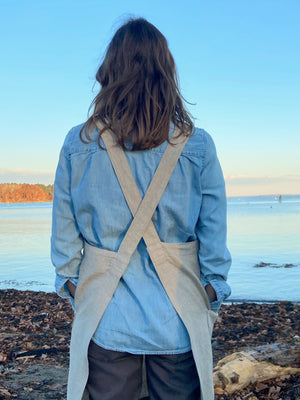 Embroidered
Vintage Trim
This embroidered trim has brought so much color and life to the shop and we are so happy to be able to share it with you! 
The trim is vintage so it wont last forever. The varigated thread makes every piece unique and so fun!
Our Book!

Modern Fabric: Twenty Five Designers on Their Inspiration and Craft
Amelia and Abby interviewed twenty-five amazing fabric designers. This book is all about the designers - their work, their process, their inspiration.
Natural & Gray
Fiddlehead Artisan Supply Totes
Share your love for Fiddlehead Artisan Supply everywhere you go! Whether for your next project, a trip to the farmers' market, or just a catch all for life's odds and ends, this 100% cotton bag is an A+ companion for all your toting around needs.