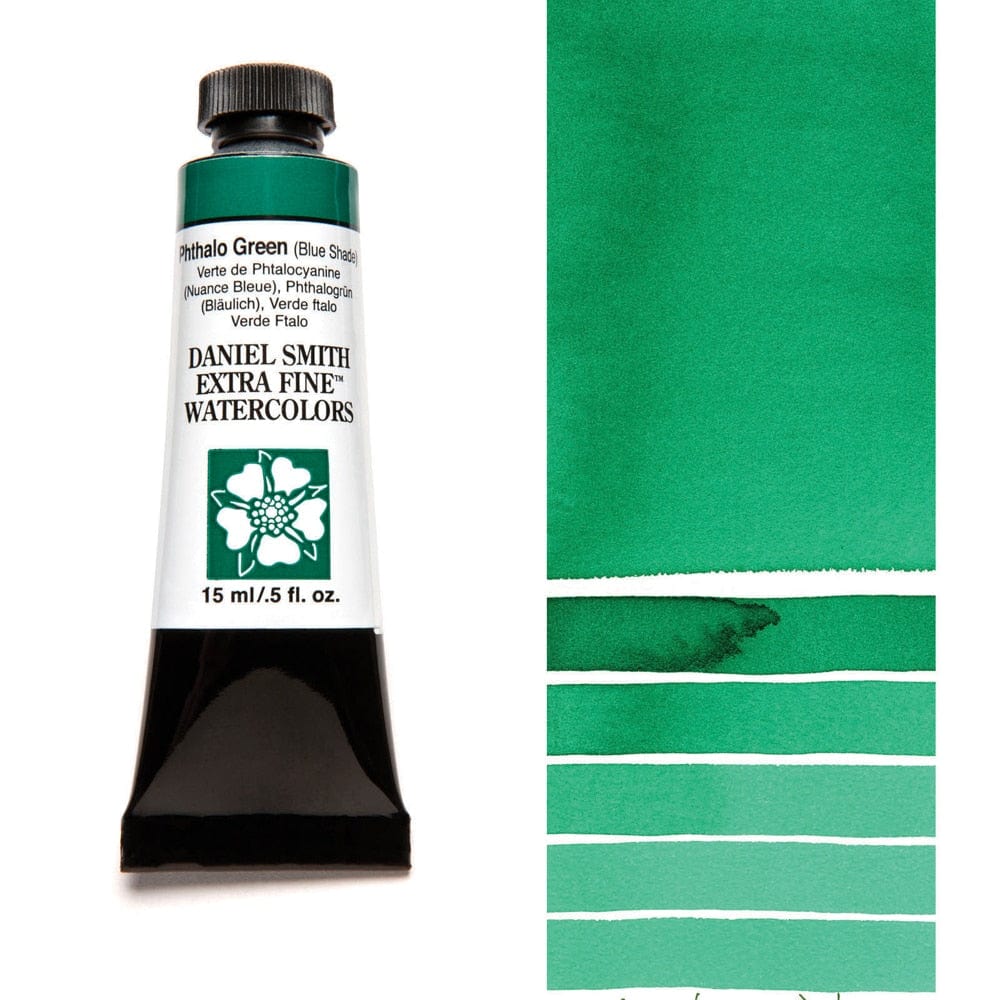 Daniel Smith Watercolor 15ml Tube - Phthalo Green (Blue Shade)
725361
Phthalo Green (Blue Shade) is a black-green. Concentrated to diluted states, it is a transparent and super staining green. Organic and absolutely lightfast, most artists find this color indispensable. The slightly bluish shade can be readily modified with yellows and reds. Creates luminous, effective darks or clean glazes.
Daniel Smith Watercolors are a high quality artist grade paint. Formulated to meet and exceed the highest industry standards, every batch is thoroughly analyzed for its performance qualities – lightfastness, color value, tinting strength, clarity, vibrancy, undertone, particle size, density and viscosity.
Paint everything you can imagine with vibrant and consistent colors that can be easily mixed for even more variations.